Workshops
māksla (n.) something to stare at when your phone dies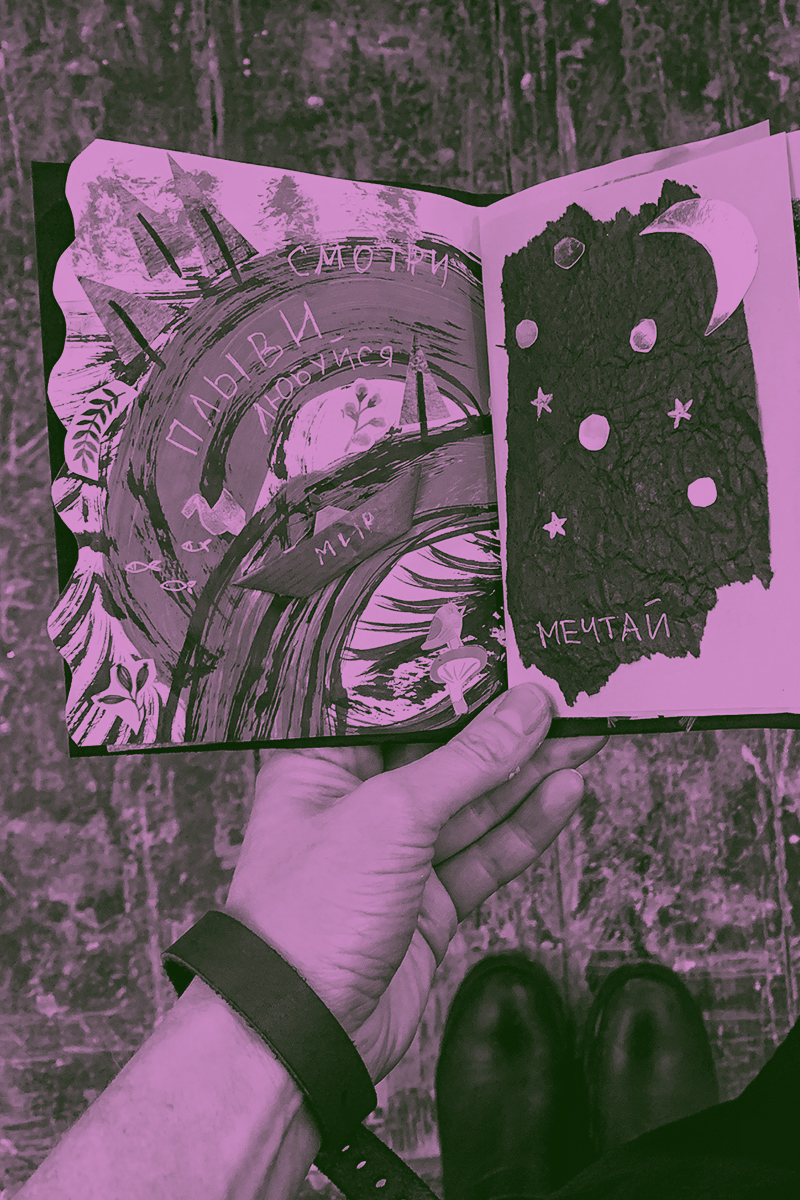 Art Book Workshop
Come and join Benji Knewman x Zuzeum art book workshop curated by artist Alexandra Vorozhko (Moscow).
Alexandra will introduce you to the world of mixed media art book and poetic collage and will help you make your own art book.
Thu Jan 23 | 7PM | Zuzeum : The Ear, Lāčplēša 101
Duration: at least two hours
Language: Russian
Details
Any skill level and materials will do.
Please bring your favourite sheets of paper, pieces of fabric, colourful threads and a needle, basically anything useful for scrapbooking.
Benji Knewman is a man, around 43 years old. He's trying to be genuine, and it seems he sometimes manages. Just like his grandfather who used to say: "Ben, how you spend your day is how you spend your life!" Currently Benji Knewman is more everywhere than anywhere. Mostly on the road. He's still in search of his own perfect day. While looking for it, he curates a biannual bookazine telling stories about people who don't pretend and who can simply be. Covering a myriad of vocations and lifestyles, as well as geographical locations, they're living proof that you don't have to be conventional to have a good life.
In the end, everything is going to be great.