Bookazine
I enjoy calling it the present continuous. We are united in it, independent of time. For instance, now, when we are together, here. Now. And how about now? Now as well. The unchangingly changing moment, so uniformly varied.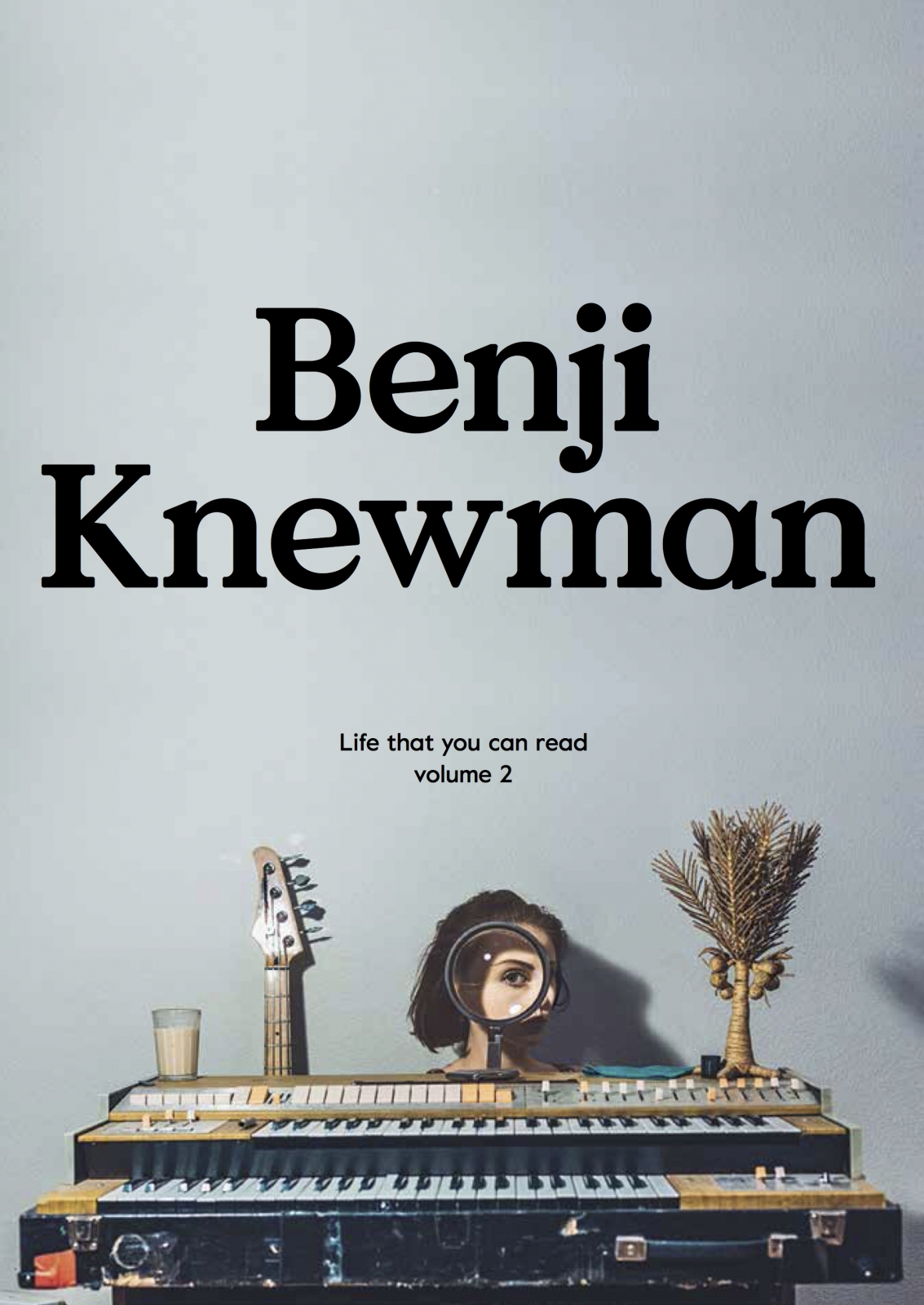 Benji Knewman Vol.2
A philosophical take on the global phenomenon called "selfie".
We learn that everything we see is history from a lively astronomer and see the history in the making through the eyes of a Ukrainian fashion designer.
Then there's a photographer who has captured oh so many naked women on his film only to be interested in their bare soul.
Another woman takes a walk down memory lane and reminiscences about the flats she once used to live in.
Finally, we meet a theatre director who's followed by the sense that he doesn't belong anywhere.
Details
Bilingual (English / Latvian).
170 mm x 240 mm.
Full color on uncoated paper complimented with detachable dust cover. Perfect bound. Open spine for easy reading.
208 pages.
Printed in Jelgava, Latvia.
Cover photography by Pēteris Vīksna.
Shortlisted for Magazine of the year, Stack Awards 2015.
FREE shipping in Latvia. Ships worldwide.
Benji Knewman is a man, around 43 years old. He's trying to be genuine, and it seems he sometimes manages. Just like his grandfather who used to say: "Ben, how you spend your day is how you spend your life!" Currently Benji Knewman is more everywhere than anywhere. Mostly on the road. He's still in search of his own perfect day. While looking for it, he curates a biannual bookazine telling stories about people who don't pretend and who can simply be. Covering a myriad of vocations and lifestyles, as well as geographical locations, they're living proof that you don't have to be conventional to have a good life.
In the end, everything is going to be great.