Bookazine
I enjoy calling it the present continuous. We are united in it, independent of time. For instance, now, when we are together, here. Now. And how about now? Now as well. The unchangingly changing moment, so uniformly varied.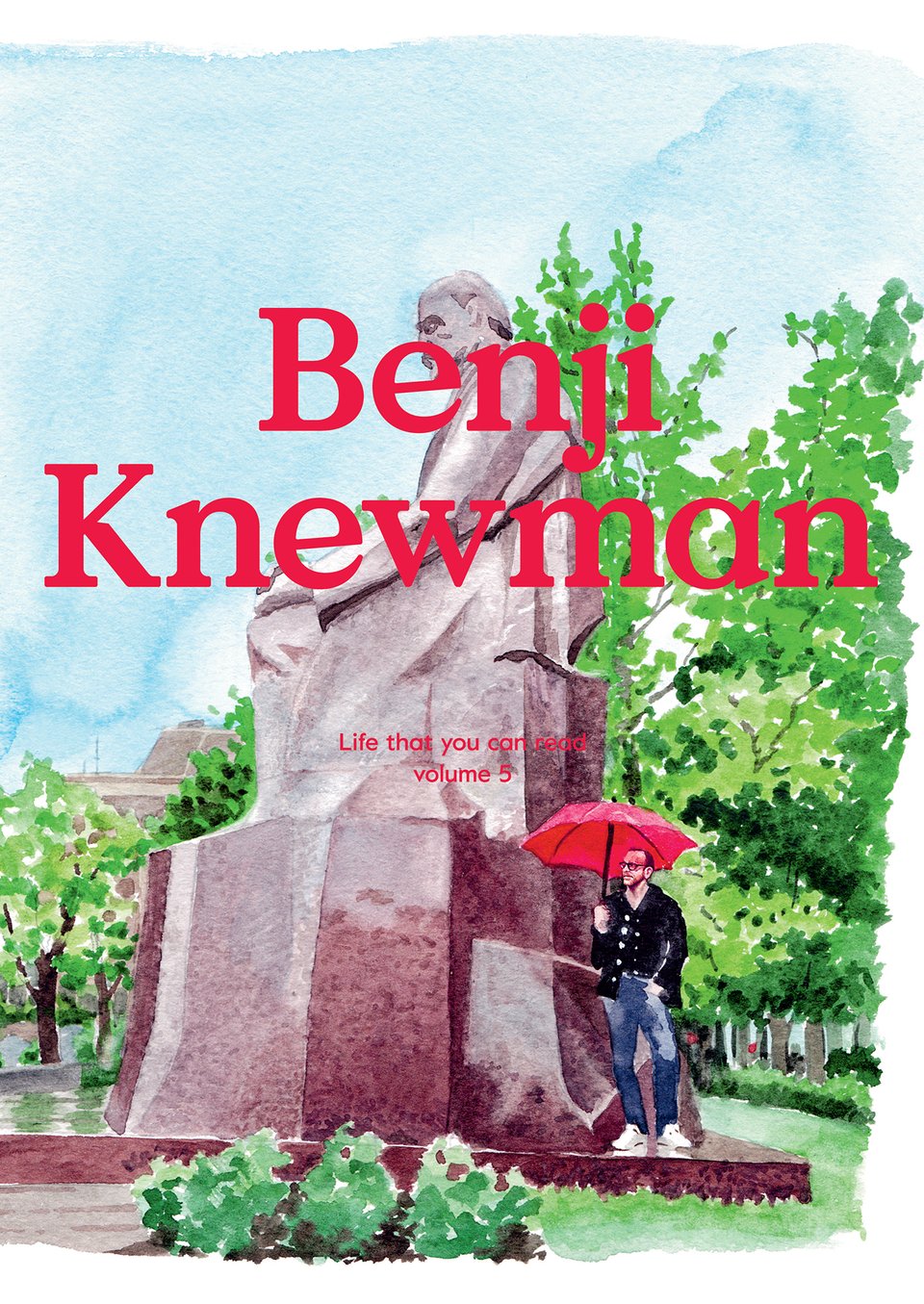 Benji Knewman Vol.5
We meet an American marketing professor who has never owned a mobile phone.
Then there's a German man who interviews celebrities and discovers a long-lost film.
Also, a 65-year-old motorbike connoisseur almost breaks his neck.
On recollecting the sentiment of the almost lost art of VHS tapes.
Finally, it's the 1930s and a bunch of street photographers make history happen.
Details
Bilingual (English / Latvian).
170 mm x 240 mm.
Full color on uncoated paper complimented with two surprise insets. Perfect bound. Open spine for easy reading.
208 pages.
Printed by PNB Print near by Riga, Latvia.
On the cover: Christoph Amend, editor in chief of ZEITmagazin. Cover illustration by Agrita Krieviņa.
FREE shipping in Latvia. Ships worldwide.
Benji Knewman is a man, around 43 years old. He's trying to be genuine, and it seems he sometimes manages. Just like his grandfather who used to say: "Ben, how you spend your day is how you spend your life!" Currently Benji Knewman is more everywhere than anywhere. Mostly on the road. He's still in search of his own perfect day. While looking for it, he curates a biannual bookazine telling stories about people who don't pretend and who can simply be. Covering a myriad of vocations and lifestyles, as well as geographical locations, they're living proof that you don't have to be conventional to have a good life.
In the end, everything is going to be great.