Bookazine
I enjoy calling it the present continuous. We are united in it, independent of time. For instance, now, when we are together, here. Now. And how about now? Now as well. The unchangingly changing moment, so uniformly varied.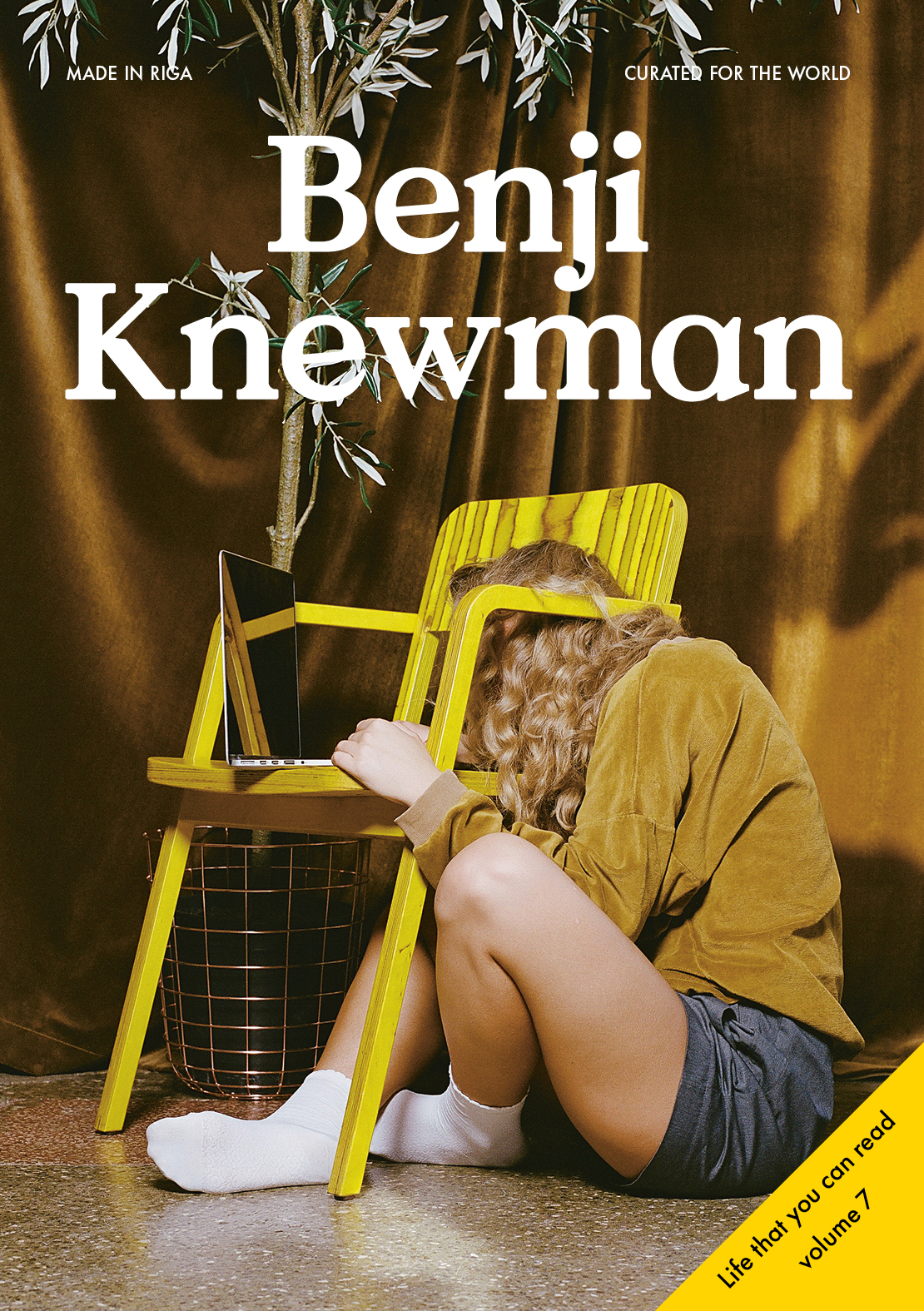 Benji Knewman Vol.7
Illustrator Martina Paukova says goodbye to London's commercial buzz and believes that one has multiple lives within the one we are given.
Notes towards an appreciation of painter Vilhelms Purvītis and his legendary Instagram posts.
On interiors and buildings that evoke the Soviet Latvia and is in high demand for the movie industries.
Furniture for the still young at heart by Zaiga and Māris Gailis.
Russian photographer Jegor Zaika shoots former Nazi concentration camps and is certain that the only thing that people sometimes don't know is what they want.
Details
Bilingual (English / Latvian) with a side of Russian.
140 mm x 200 mm.
Full color. Perfect bound. Open spine for easy reading.
288 pages.
Printed in Jelgavas tipogrāfija.
On the covers: Latvian dictionary. Set design by Daniela Treija. Photography by Aiga Ozoliņa.
FREE shipping in Latvia. Ships worldwide.
Benji Knewman is a man, around 43 years old. He's trying to be genuine, and it seems he sometimes manages. Just like his grandfather who used to say: "Ben, how you spend your day is how you spend your life!" Currently Benji Knewman is more everywhere than anywhere. Mostly on the road. He's still in search of his own perfect day. While looking for it, he curates a biannual bookazine telling stories about people who don't pretend and who can simply be. Covering a myriad of vocations and lifestyles, as well as geographical locations, they're living proof that you don't have to be conventional to have a good life.
In the end, everything is going to be great.