Sale
Everybody loves sale.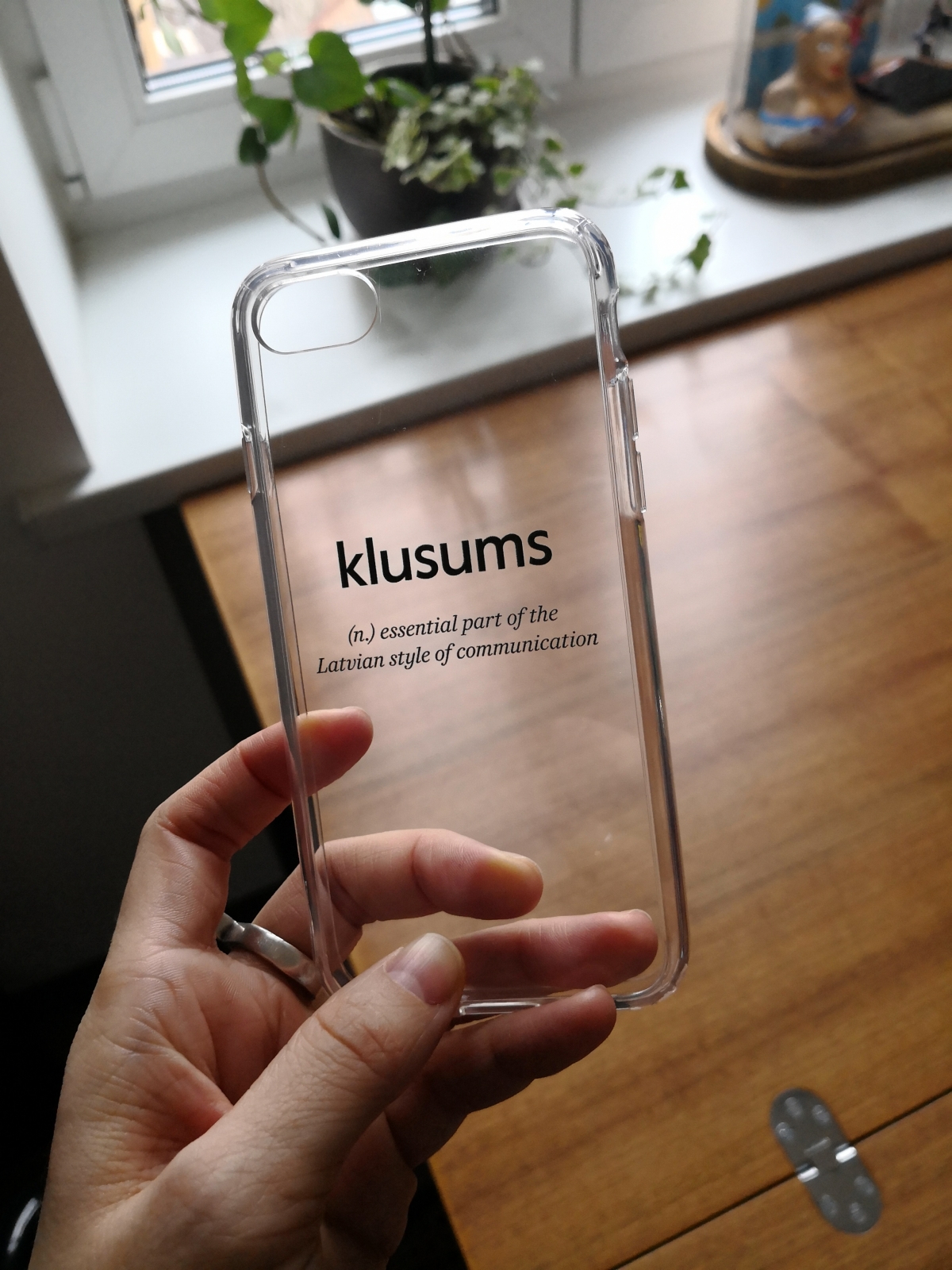 Phone cover KLUSUMS
Limited edition transparent Benji Knewman phone cover with that legendary entry from Benji Knewman dictionary.
Black or white lettering.
Plastic fantastic. Fits nice and easy.
Printed in Latvia.
Ready to ship.
Details
FREE shipping in Latvia. We ship worldwide.
Depending on stock availability and local postal services, it might take anywhere from 4 to 14 days for an order to be delivered.