Accessories
dzīve (n.) normal things that people think but don't talk about; also called life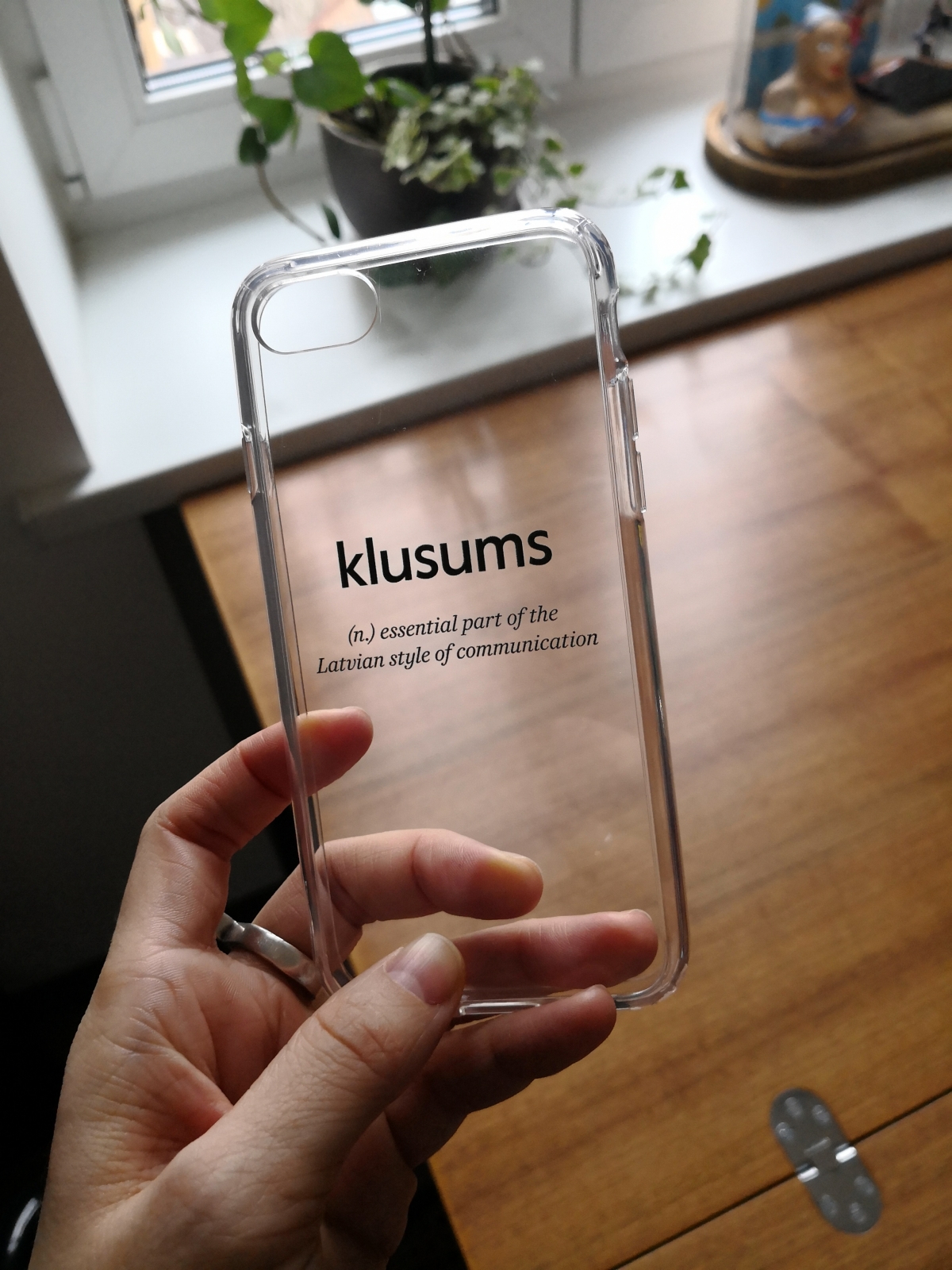 Phone cover KLUSUMS
Limited edition transparent Benji Knewman x Paviljons phone cover with that legendary entry from Benji Knewman dictionary.
Black or white lettering.
Choose your iPhone or Samsung model from the drop down menu (Option).
Made to order.
FREE shipping in Latvia. We ship worldwide.
Details
Plastic fantastic. Fits nice and easy.
Printed in Latvia.