Sunday, Jan 29
Dear Oleg,
Listen, if you have any thoughts regarding the next issue of Benji Knewman, let me know. One idea has already crossed my mind – an essay "Will the West Ever Understand the East?" In other words, will they ever get the soul and mentality of a person born in the USSR?
Warmly,
Agnes
Wednesday, Feb 1
Dear Agnes,
Yours is, of course, a rather sizeable and many-faceted idea. Frankly, even I don't always understand people from the USSR. They are all very different, not to mention that the West too is varied. You probably don't mean something large-scale and geopolitical, but perhaps some sort of concrete things, some notions, sore points, etc.? I don't know how this would suit the format of the magazine but I would suggest a discussion on this topic and then the result could become material for the issue. As far as I understand, we both were born in the USSR, but we have completely different experiences both in the USSR and in the post-Soviet era. It could be interesting.
Best wishes,
Oleg S.
Thursday, Feb 2
With regard to the meeting of the East and the West, what are your feelings about this video featuring Gosha Rubchinskiy's autumn-winter 2017 men's fashion show and models discussing their personal histories in Russian?
Warmest regards,
Agnes
Saturday, Feb 4
Agnes,
It may be a paradox but, in my opinion, fashion rarely reflects its own time (contemporaneousness). Rather, it argues with reality, regularly playing either with the past or with the future. This collection is a kind of gopnik trash and could easily be autumn-winter '93 instead of autumn-winter '17. It is very interesting that we started with fashion. It takes us to the question of style, which, for the East, remains unresolved.
The entire post-Soviet space, including Eastern Europe, is in some sort of feverish search for its own style and on all levels – from school uniforms to the state. And in this search we time and time again get back to trash.
It can be glamour-trash, gopnik-trash, or some sort of clumsy bouquet of ideas of self-government, socialism, capitalism, totalitarianism, and democracy. We have yet to understand ourselves and that is actually the main problem. Style cannot be separated from essence; style is an external expression of a spiritual and mental condition of personality or, more broadly, of society. In this fragment, it is very obvious. Even if we close our eyes and concentrate only on the comments of the models, we picture a procession of freaks (and some are even charming), mental trash, lost, fearful, and trembling, in dreams and hopelessness, and it is all clothed in a dry, economical, and even official form of language. But it is a simple commercial trick, calculated to affect the Western consumer. Unfortunately, the dialogue of cultures in the contemporary world is rather cynical and pragmatic, and it has an exclusively commodity-monetary cover. An artist puts up meanings for export, which are in demand (at least in the direction from East to West). For 25 years, we have been cultivating our (post-)Sovietism, provincialism, freakishness, rogueness, and wildness, because we have not invented anything more in either real life or art. And in the West, this image is quite recognizable. Enough to be picked up in the novel Corrections by Jonathan Franzen, where the protagonist goes to Lithuania and finds himself in some sort of a dark, wild world with the whole set of post-Soviet wonders. I mean, they understand us! But just to the degree to which we ourselves understand it and transmit it to the world. Reflection of (post-)Sovietism is dragging culture, the economy, whole societies of East European countries into some sort of a dusty basement with useless objects, ideas, ambitions, and heroes. We have to learn to look at ourselves and each other not as some sort of side-effects of a political system but as personalities. Going back to Gosha Rubchinskiy's show, there seems to be an individual, personalized voice, but it sounds like a protest and not a conviction. And you are asking me what I feel with regard to this? I feel sadness.
О. S.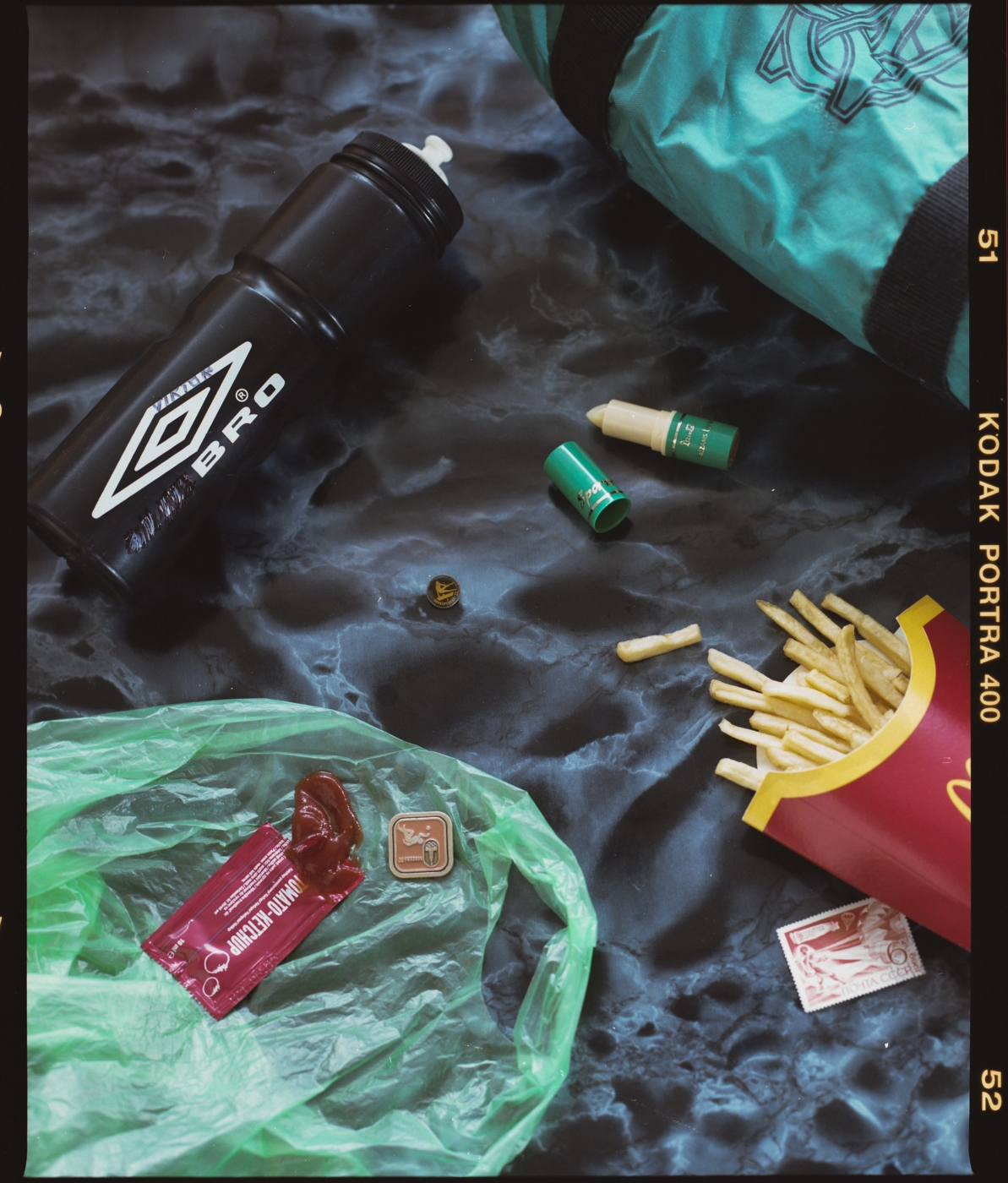 Sunday, Feb 5
Oleg, but what is the reason for your/(Gosha's) sadness?
Agnes
Sunday, Feb 5
In a word – the sense of being lost. Then I could add – of a generation, point, country, dream, etc. But the main emotion is just that – being lost.
О. S.
Saturday, May 6
Dear Oleg,
The problem is that I don't even know which Russian city you live in now.
And I also found a museum of Soviet arcade games and got all teared up from feeling…
Agnes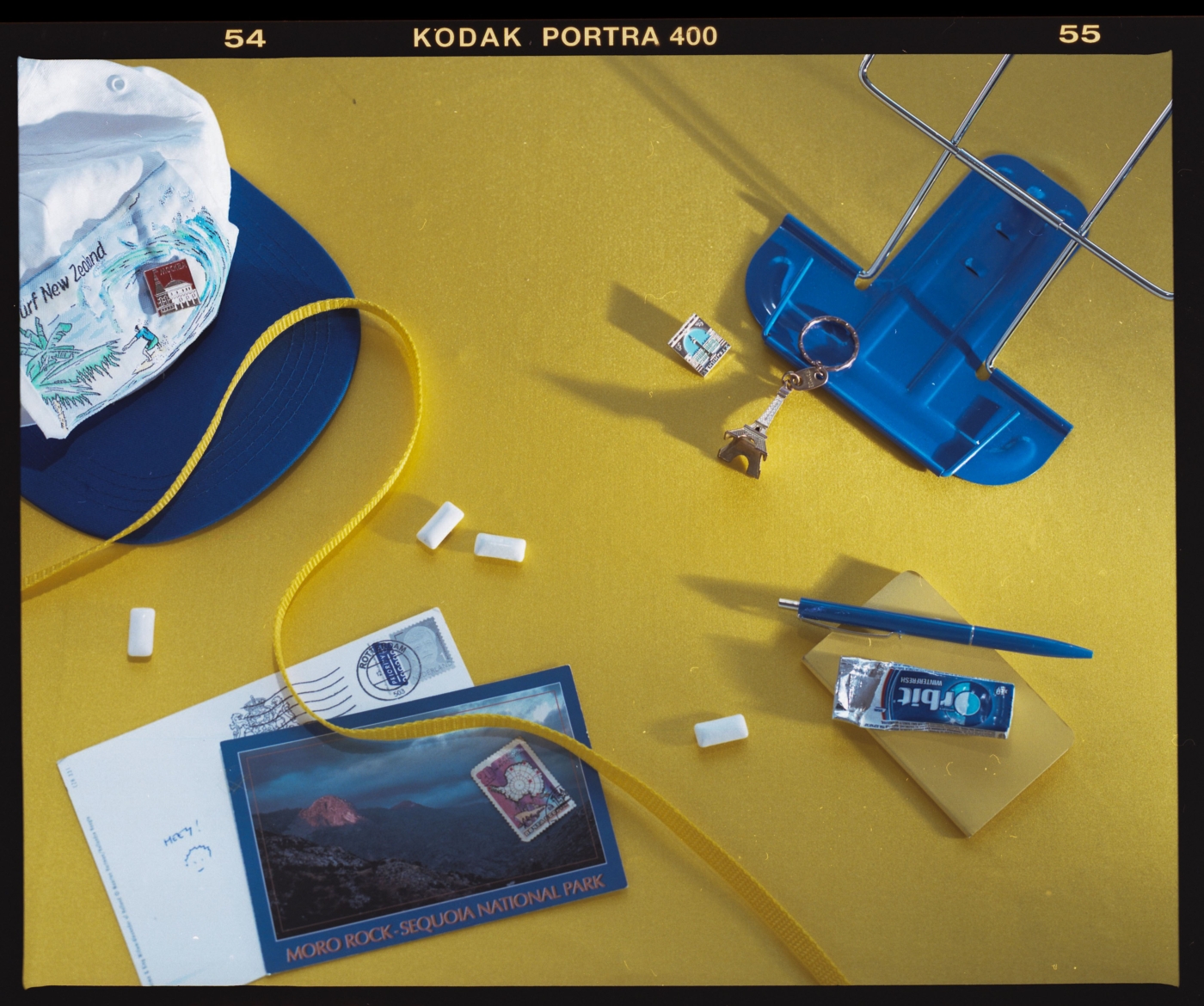 Thursday, May 11
Hello Agnes,
I am sorry that I didn't reply for so long – I didn't look at my inbox for several days. I could say that I live in St-Pete, although I don't live there.
Yes, all those Soviet things from our childhood bring on nostalgia, but I would probably not go to such a museum, because I hold dear not the arcade games in themselves, but my particular memories and sensations from the machines. The games I played were in a particular place; I went there on a trolley-bus. There was a special kind of smell there, a very specific kind of lighting, and so on. The machines were a part of my life, a part of a real environment, but there a thematic reservation for the past has been made.
Nostalgia is easy to sell and that museum acquires its point from and is made a cultural reality precisely by the nostalgic factor, which resides not in the machines but in the heads and hearts of the visitors.
The problem is that we live in a torn-apart time, and around us (in the social, public space) there is practically nothing that connects us to our childhood – be it lifestyle, food, forms of leisure, style of the surrounding environment – much of it, if not all, has changed. Only our favourite holidays remain – New Year's, Victory Day – but even in them, very little of our childhood remains.
Be!
О. S.
Friday, Oct 20
Dear Oleg,
How are you doing?
I wanted to ask, what are your most striking memories from the 1990s? In Benji Knewman Vol. 6, we talked about the plastic bags with Western brands printed on them and how they were a kind of currency then. People really liked that. But this feeling, hiding behind the plastic bags and other such things, must be much stronger for those who actually lived in the Soviet universe. I would like to hear what it is you feel. Do you miss anything, or perhaps you don't have such feelings at all?
А.
Tuesday, Oct 24
Hello Agnes,
I am glad to hear from you again. You probably mean some sort of material manifestations of the era? But I would like to start with more general things. I liked the whole mood, the atmosphere. It is probably strange that, despite all the social and economic complications, the world seemed to me, a child/adolescent of the 1990s, a brighter and more interesting place, capable of surprise and more welcoming; you wanted to live in it, do something, change something, move somewhere. There was a drive. Meanings and ideas were born there. An intensive process of understanding reality – what we have left, where we are going, and what it all means – was taking place. You didn't understand much, but you felt like being a part of that world. Now there is no such desire. And that time is even more precious to me because all these moods, hopes, and drives of the 1990s were buried in satiated routines, banalities of existence, and the general loss of interconnectedness in the second half of the aughts, etc. No, I don't want to return to the 1990s. My regret is that all the best that was inherent in that time, all the values and dreams, which then were formulated in a society of half-beggars, did not receive their real and essential development and flourishment against the backdrop of economic growth, which followed later.
In the 1990s everything had meaning; any little thing had value. Even "Snickers" and "Маrs" had a totally different meaning than they do now – they were not just a couple of candy bars among a hundred similar ones. These were new types of candy bars, the first media candy bars.
For present-day kids, you need to invent some sort of cosmic monster or a fuzzy little freak to get their attention, whereas we were happy with nice writing on the label.
And do you remember the chewing gum? There was such a variety of chewing gum with inserts and stickers! My favourites, of course, were the ones with football players. It was real currency – you could exchange them, sell them, use them as collateral. A little later (and they were more difficult to come by and rather embarrassing to purchase), there was chewing gum with naked and half-naked girls on the inserts. Then they seemed the most beautiful and sexy girls in the world.
Then your teeth began to go bad and chewing gum was put aside. Then appeared stickers (Panini, etc.), which you had to paste in special albums. Before any European or world championship in football, you spent practically all your pocket money on packages with these stickers. It was almost impossible to collect all of them. You had to loiter near the kiosk where they sold these stickers and wait for similar collectors with whom you could then exchange your football players or buy the rare ones from them. Now there are such series as well, but their importance, in the era of limitless internet, has shrunk quite a bit.
Yes, about the internet. These days, the internet is something boring, some everyday thing, nothing special. But then! It was a window that opened to some other world. You had to go to an internet café, buy an hour's worth – or half-an-hour's worth – of access and at a very, very low speed try to see, read, or listen to something.
And you always knew just why you were getting onto the internet. These days, you go on there because everyone does, but you have not the slightest idea why you need all that – there is no pleasure and no intrigue.
Of course, the Dandy or Sega consoles provided incredible action. These replaced the Soviet arcade games, but the difference was that you had them at home and you played any game with a joystick. The test of your mettle as a gamer was how many joysticks you managed to break in a year. I was not particularly cool on that score.
But the most precious phenomenon of the 1990s, which I miss to this day, was films in good translation. They could be on VHS, which you rented at video stores or borrowed from your friends, or they were shown on some strange local cable channel (then you would record it on a cassette yourself in order to watch it again later), but in any case it guaranteed one and a half or two hours of indescribable pleasure. And it didn't matter what kind of a movie it was; it seemed a masterpiece or a cult film only because of the voiceover. Translators like Volodarsky, Mikhalev, and others made even the most mediocre and boring movies unforgettable and better than the originals. Compare the Police Academy in Volodarsky's translation with some sort of professionally dubbed version and you will see two different movies: one is a vibrant, incomparable comedy with striking protagonists and the other a standard, not particularly funny, overplayed thing.
О. S.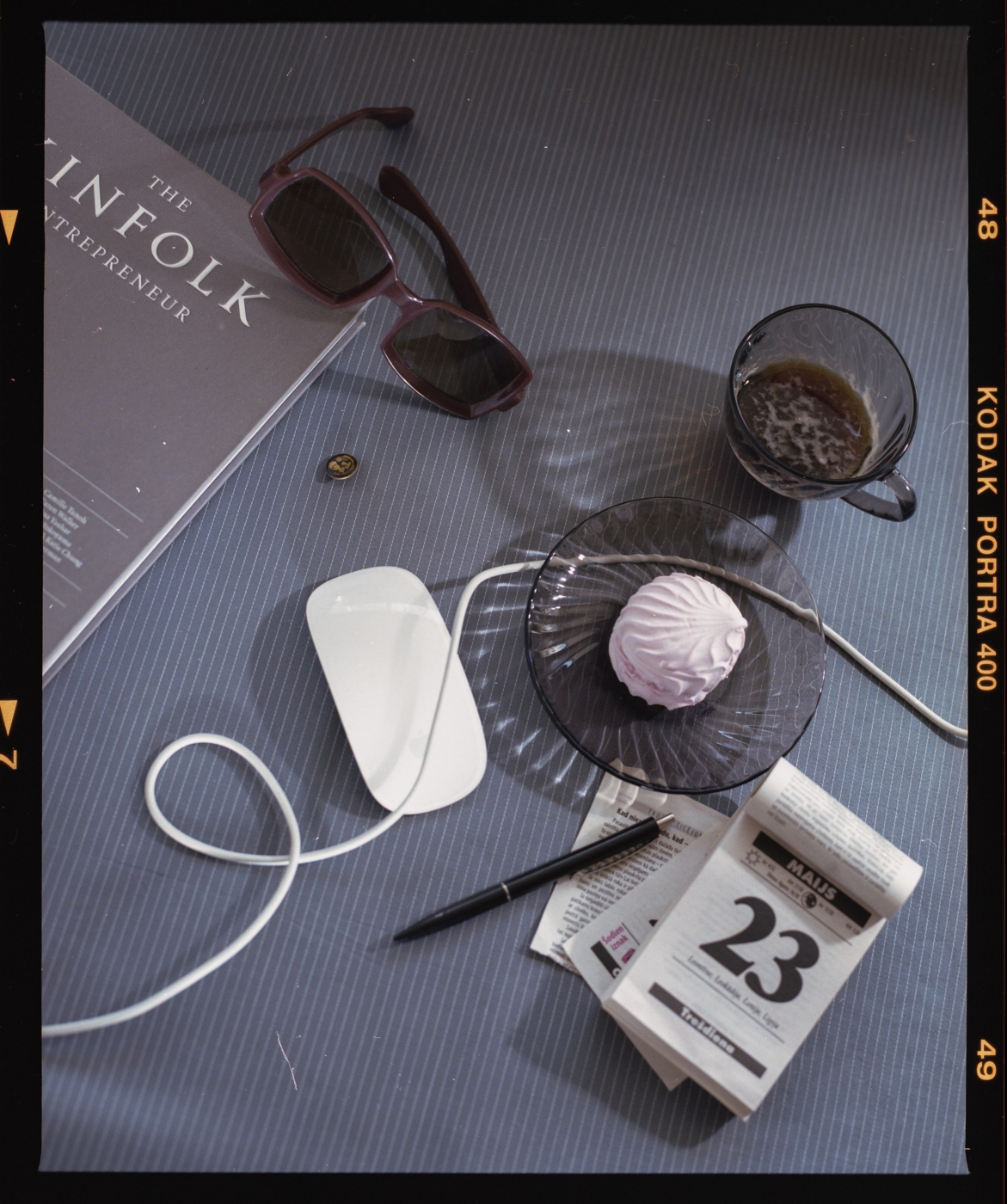 Monday, Nov 13
Dear Oleg!
Isn't it ironic that, on paper, you and I were born in the same country? What do you think, do we have just that fact and some memories of our childhood/adolescence in common or do we share something even now? Even if we now live in two different countries, perhaps we still have a similar mentality [homos post sovieticus]. Or do you think that remains in the past?
Warmly,
Agnes
Thursday, Nov 16
Hi Agnes,
If we're talking about it, then it probably means that it doesn't just have to do with the past but also with the present. Probably the theme of Soviet/post-Soviet (here a few words need to be said about that) is seen and experienced slightly differently in countries that once used to be a part of the USSR.
It's not possible to simply take something from human consciousness and wipe it away or put it in an archive. Everything in man influences everything else; trivia determines the big things and vice versa.
For man, everything has meaning; information and images are layered one on top of another and nothing goes away – all that we experienced has become a part of us and has made us the way we are now. But what do you, Agnese, understand by homo post sovieticus or is it just a label? In principle, I do not see any acute problem in "post-Sovietism", nor is it associated with any kind of real potential. At least, for our generation. For some people who are older than us and mentally rooted in Soviet reality, for them the USSR, Sovietism, Soviet values and ambitions represent reality and a kind of role model for society; they don't really try to return there, but the end of the Soviet system invalidated their understanding of the world and gave rise to a whole heap of complexes. And for that reason, their relationship with the past is reactionary and aimed at restoration. People of our generation, on the other hand, have a relationship to Sovietism/post-Sovietism that is purely nostalgic, aesthetic, and cultural in nature; we have a relationship to something non-obligatory, to details of the era and not to its fundamental and serious phenomena. We miss (and remember with warmth and love) only some things, aware that they belong to the past and for that reason they are dear to us. I would not call it mentality or a way of thinking; these are factors of influence, which, in a certain way, were broken in our awareness. The word share, which you use, is quite to the point. We share certain things which had an influence on us; there are values which we share, thoughts and memories, yet share remains share and will never turn into unite or connect without a purposeful and determined movement toward each other.
О. S.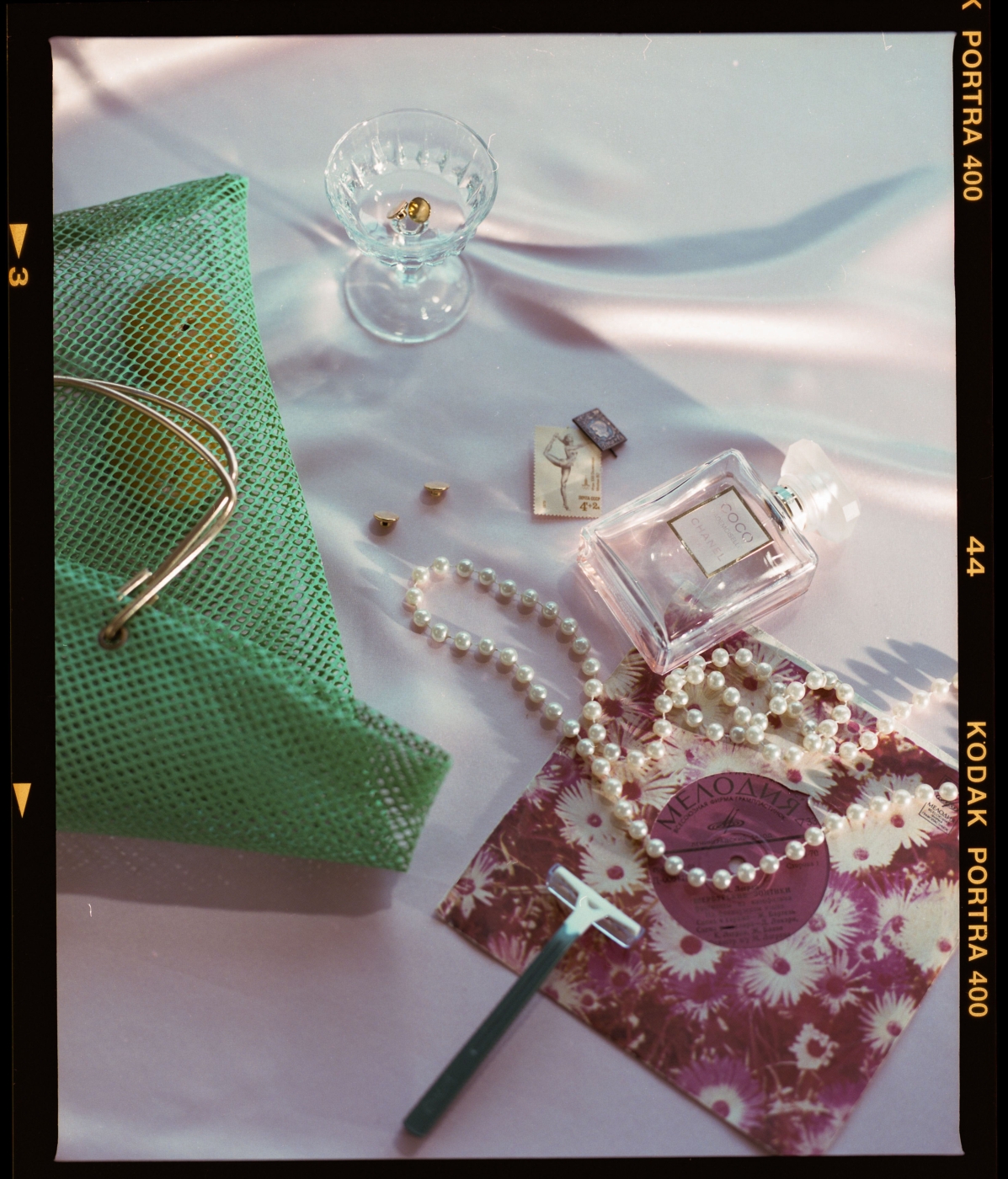 Wednesday, Jan 31
Hello!
A couple of weeks ago, I went to an exhibit by Ilya Kabakov at Tate Modern in London. He emigrated to the United States in the late 1980s, but even today he does not speak English very well and is not really trying to integrate. It got me thinking that many Soviet émigrés who moved to America, Germany, or Israel are probably still putting rugs on their walls and displaying dinner sets made in the Leningrad china factory. Did you experience anything similar when your family moved to Germany? Did you feel any difference between post-Soviet Russia and Germany?
A.
Friday, Feb 2
Dear Agnes!
For Kabakov, the concepts of Soviet and post-Soviet constitute the essence of his artistic project. I am not ready to claim that his relationship with the signs of that era are similar to William Burroughs's relationship with various substances, but Kabakov is too unique to serve as an example in our conversation about things we have in common. I personally do not have such an experience of émigré life. I lived in Germany for three years at the end of the 1980s and beginning of the 1990s when I was very young. It was no emigration and we mostly lived among our own. I did not delve into the question of how life in the USSR differed from life in the GDR. I had my own country with Soviet, German, and American elements with a smattering of Polishness thrown in, and it all blended together very organically. The adults, on the other hand, were more rooted in their habits – dietary, social, aesthetic. But they too, of course, borrowed something from the Germans. Some fundamental things as well as trivia. My first teacher, for instance, showed the number two with her thumb and index finger. Germans begin counting with the thumb (that's one) and then the index finger (if they want to show two), middle one (if three), and so on. And I have never met a non-German who does it in the German way. In these things, everything is interrelated, and it has nothing to do with Sovietism. You can look at the Turks in Germany or the Chinese or Mexicans in America, and all of them bring along pieces of their cultures and everyday lives. Yes, the new country changes them in some ways, but they change their environment as well. Their children will be more integrated in the new society, which they are in part actually building. But of course, the Soviet man did not disappear with the disappearance of the Soviet Union; values, ideas, aesthetic models of that era – none of them vanished and, for that reason, the echo of Sovietism and post-Sovietism will continue to be felt both in the entire post-Soviet space and beyond its borders.
Very truly yours,
О. S.
Monday, Feb 5
Dear Oleg!
Do you remember how I first found out about you? Many years ago, I stumbled upon your book in a local bookstore. You wrote a whole book about Western brands, but now the Soviet Union itself seems to have become a brand. It seems that socialism and Soviet artefacts have become extremely fetishized – Rubchinskiy, Cyrillic, etc. occupy an important place in fashion. The centenary of the October Revolution last year caused real hype. Are you not worried about it?
Warmly,
Agnes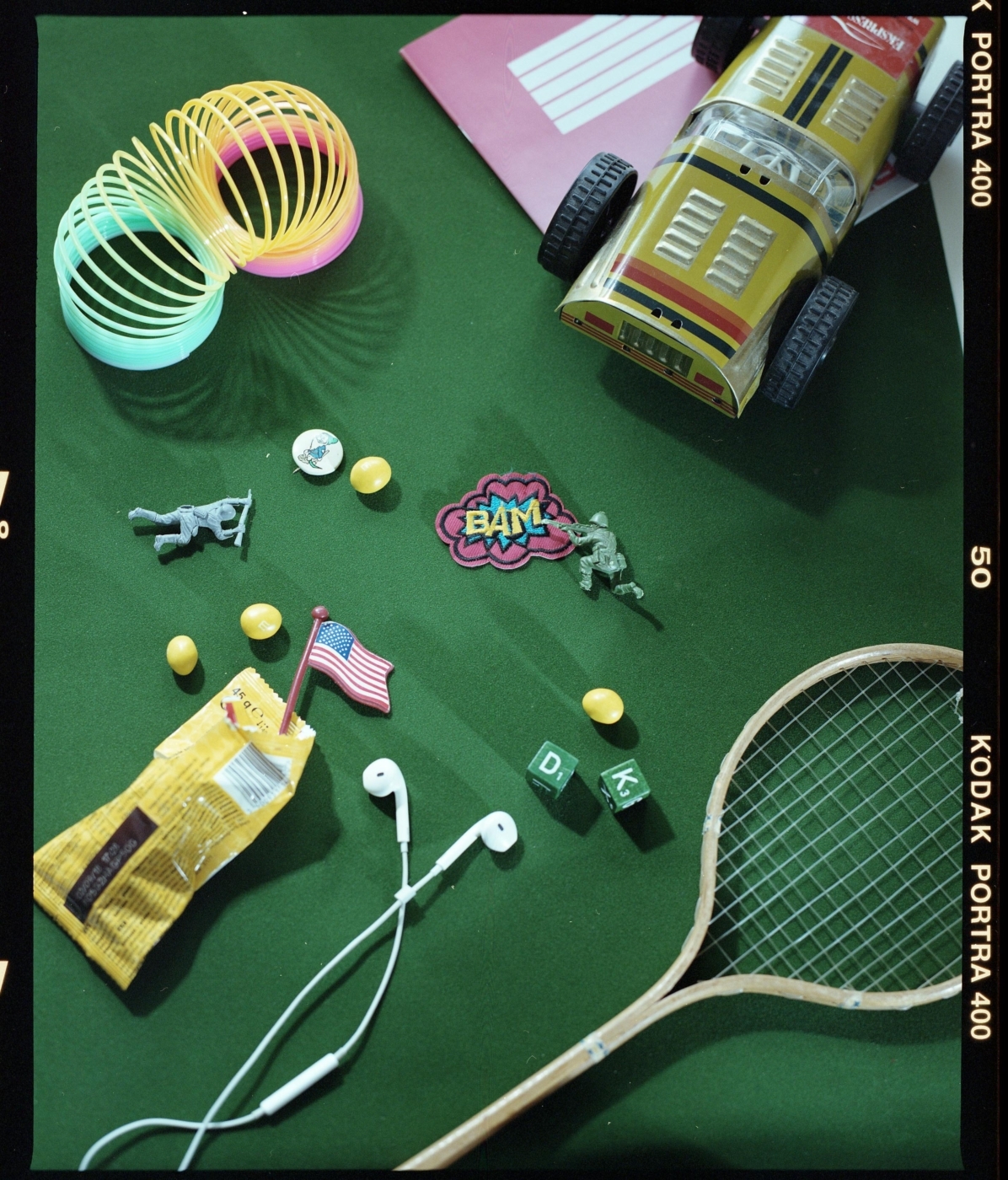 Sunday, Feb 11
Dear Agnes,
The thing is that the Soviet Union – how to say it? – became a brand at the very moment of its collapse. All these t-shirts with the inscriptions "Glasnost", "Perestroika", "CCCP", etc. If North Korea kicks the bucket, t-shirts with Kim Jong-il or Kim Il-sung on them will become a hit. Let's remember Mao. For the longest time, he was an influential figure for the left in the West; there was a Mao cult in his native China, but all of that was just politics; he became an icon when he was practically on his deathbed and Andy Warhol made his famous portrait. Something exotic and political becomes a brand only when it no longer presents danger for society (Western society). For that reason, the fact that signs of the Soviet Union are popular and in demand with contemporary society only indicates that the Soviet Union is dead as an institution. Only aesthetics remain. Or, to put it another way: in that sphere, politics is separated from aesthetics.
Another aspect of the revival and popularity of Soviet images is the fact that contemporary Russia has failed to obtain its own style over the past 25 years, so when it concerns "Russianness", there are simply images from tsarist Russia or the Soviet past. This situation is a textbook case of kitsch.
Be,
О. S.
Sunday, Feb 25
My dear Oleg!
If we had to put dots to our epistolary conversation on the topic of "will the West ever understand the East", how could we attach meaning to it, particularly now that the West has fallen in love with the exoticism and kitsch of the East? Or is it perhaps the case that the West would like to stop in its comprehension at the adoration of brutalism and "funny" Cyrillic on its shirts – for the sole reason that that's how it is and the world must have its contradictions in order to retain a certain status quo?
Warmly,
Agnes
Wednesday, Feb 28
Dear Agnes,
The very structure of the question sets boundaries, juxtaposing the West with the East. Of course, any question sets boundaries, but here we're looking at legacy. To formulate the problem this way is to revive the Soviet way of thinking and the cultural paradigm that developed in the 20th century. But to what extent can we apply this juxtaposition now? Geopolitically – maybe. But geopolitics is not reality as such; it is an instrument, a rhetorical form of power. In the cultural sense, there is no boundary or it is cultivated artificially. We are separating the West from the East only because it is easier for us to understand the world that way; it is a kind of mental operation for dividing a whole into two parts – the West and the East (Latin and Cyrillic), but it doesn't mean that the explanation we will obtain in this way will be adequate to the real order of things. In reality, something very strange is taking place: on the one hand, the world is becoming uniform. People in different countries (we are not talking about some kind of radical societies, but a world more or less civilized) on different continents are conducting rather similar lives, based on understandable and universal values, using identical technologies, eating similar food, experiencing the impact of mass culture, etc. But even so, society is very fragmented; a person is forced to artificially delimit the space (be it informative, ideological, or cultural) that they find comfortable and understandable without touching the others at all.
Globalization took place too quickly and we are not adapted to life in it. We do not have that degree of generosity, tolerance, intellectual high-mindedness, and spiritual depth to accept the world in all its diversity.
People differ in how they experience the loss of uniqueness, both personal and social. The fashion of Eastern religions and practices and extreme sports comes from there. Many have such a hard time with globalization that they fall into clichéd traditionalism or archaism to the point of open madness, and those kinds of radical reactions to a globalized world are even more dangerous because they carry aggression within themselves. As a result, society becomes even less communicable because each one of us encloses ourselves in our own little global(ized) world. And so we can no longer talk about the East or the West – society falls into ever smaller constituent pieces where the differentiating factor is no longer national belonging, religion, or class, but much more personal categories and issues; and the farther we go, the more pronounced will be this fragmentation. It is a kind of nuclear reaction and it should result in freed-up energy. The only questions are what kind of energy it would be and in what direction it would be released, and whether it would all end up in an explosion. I probably did not fully answer your question, but for that reason there is the dot-dot-dot – the most evasive punctuation mark…
Best wishes,
О. S.