SALE
Everybody loves sale.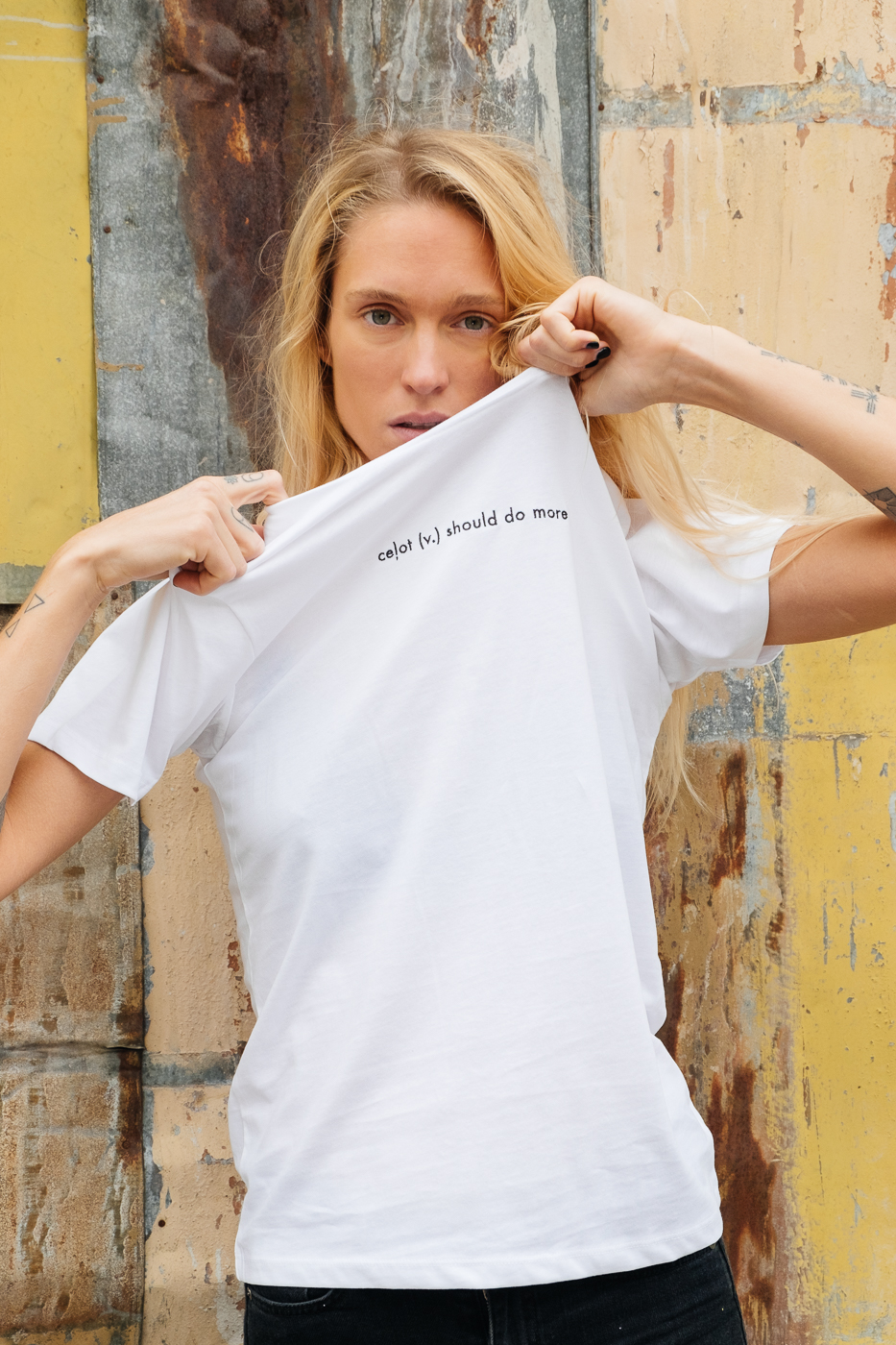 T-Shirt CEĻOT
Very limited edition of white unisex 100% organic cotton Benji Knewman tees with entry from Benji Knewman dictionary.
Embroidered.
Ready to ship.
Comes slightly bigger, order size down if in doubt.
Made in Riga.
Details
FREE shipping in Latvia. Ships worldwide.
Depending on stock availability and local postal services, it might take anywhere from 4 to 14 days for an order to be delivered.