Apparel
As my uncle once said (he is a mathematics professor and an enthusiastic rock climber), "If you want to always be happy, you have to know something of higher mathematics: 'always' is the sum total of all the 'nows'."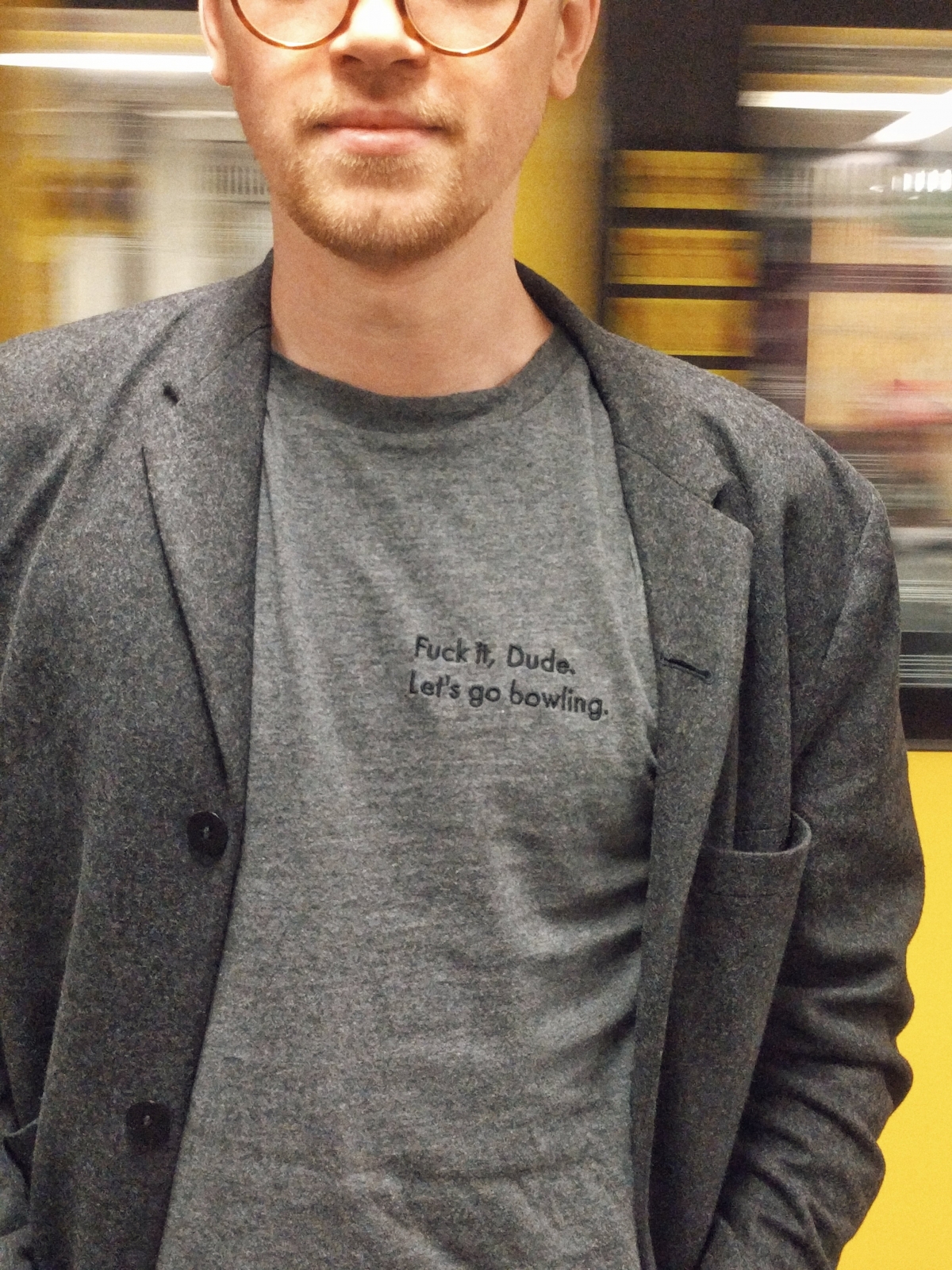 T-Shirt FUCK IT DUDE
Very limited edition of grey unisex 100% organic cotton Benji Knewman x Kino Kults tees with embroidered quote from the legendary The Big Lebowski (1998).
Because fuck it, dude, let's go bowling.
Ready to ship.
Details
Comes slightly bigger, order size down if in doubt.
Made in Riga.
FREE shipping in Latvia. Ships worldwide.