T-Shirts
As my uncle once said (he is a mathematics professor and an enthusiastic rock climber), "If you want to always be happy, you have to know something of higher mathematics: 'always' is the sum total of all the 'nows'."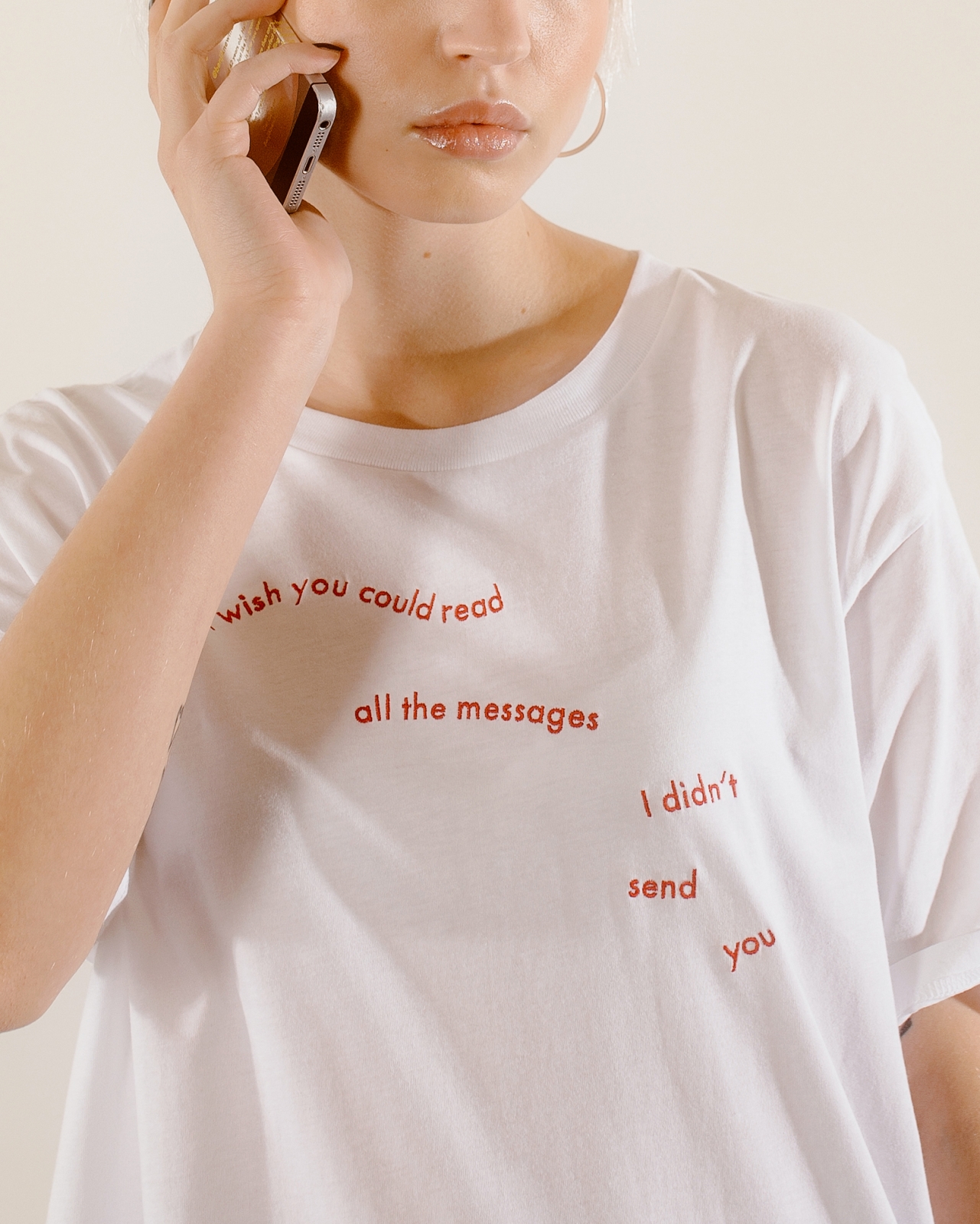 T-Shirt MESSAGES
Very limited edition of white unisex 100% organic cotton Benji Knewman tees with an honest wish.
Embroidered.
Ready to ship.
Comes slightly bigger, order size down if in doubt (see size chart).
Made in Riga.
Details
FREE shipping in Latvia. Ships worldwide.
Depending on stock availability and local postal services, it might take anywhere from 4 to 14 days for an order to be delivered.
Benji Knewman is a man, around 43 years old. He's trying to be genuine, and it seems he sometimes manages. Just like his grandfather who used to say: "Ben, how you spend your day is how you spend your life!" Currently Benji Knewman is more everywhere than anywhere. Mostly on the road. He's still in search of his own perfect day. While looking for it, he curates a biannual bookazine telling stories about people who don't pretend and who can simply be. Covering a myriad of vocations and lifestyles, as well as geographical locations, they're living proof that you don't have to be conventional to have a good life.
In the end, everything is going to be great.